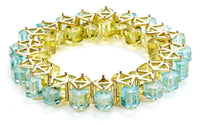 Unique artisan crafted jewelry
Elegantly playful, award-winning jewelry, crafted in sterling, 14k, and 18k gold with gemstones and pearls. Inspiration is derived from a love of geometric forms, engineering, and architecture. Each limited edition, unique, and custom piece is carefully handmade in the artist's studio.
Studio Jeweler, Goldsmith, & Educator
Patricia Madeja is an alumna of Pratt Institute and founder of Patricia Madeja Studio Jewelry. She designs and handcrafts limited edition collections and unique pieces in sterling, 14k, and 18k gold with gemstones and pearls.
Inspiration
Her elegantly playful designs are inspired by geometric forms and architectural structures. Skillfully engineered pieces and signature settings present unique movement of gemstones and pearls. Madeja is the recipient of numerous industry awards and exhibits her work in galleries, museums and fine craft shows around the world.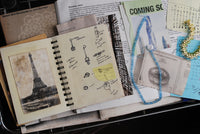 Educator
Madeja's career as an educator began at Pratt Institute in 1998. As Program Coordinator, she has been instrumental in crafting a jewelry program that provides future jewelers with a grounding in theory, studio, and professional practice.
Custom Pieces Inspired By Geometric Forms, Engineering, & Architecture